Your partner for customised solutions
It all starts with an idea. Our job is to turn
that into the best possible solution for you.
Diverse expertise

We work in a range of industries
0

years of experience

0

qualified specialists

0

cnc machines

0

3D measuring equipment

0

machines for end processing
one goal:
satisfied customers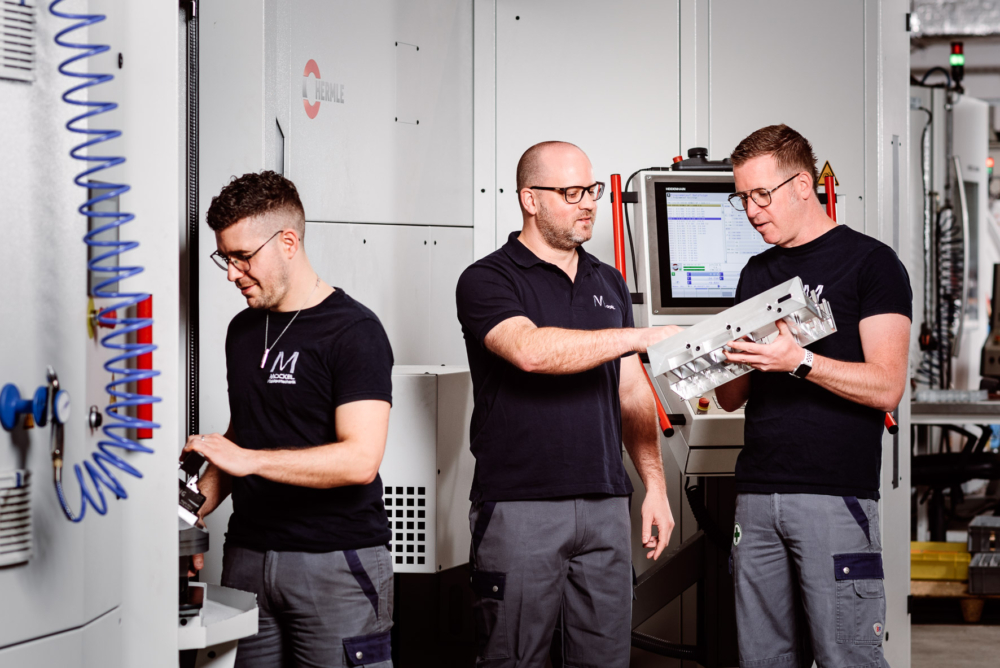 A tradition of delivering
Experts through and through
Our flexible team focuses on solutions and makes sure to meet your needs for high-precision parts quickly and reliably at all times. Every member of the team contributes their own skills, from technicians and supervisors to specialists and apprentices. We are proud of our team at Mockel.
What our customers say:
Mockel offers unbeatable co-engineering expertise and quality for the price. Whether we want optimised lightweight parts or economically produced components for series production, they give us the quality we need and are great to work with. Our crosscar could not have succeeded without Mockel.
Yannick Neuville, Managing director of Lifelive
We have relied on Mockel to produce many of our standard components, as they constantly meet our high quality requirements. They are also easy to work with and are experts in their field.
Karl-Heinz Backes, CEO of Myrenne GmbH
As Head of Purchasing for our aerospace division, I have known Mockel for a long time. We have long-term contracts for our standard parts, which Mockel produces and delivers reliably. They are also extremely flexible and can respond to urgent needs, which we value a lot.
Project procurement officer at Gmt
Mockel is our one-stop store for very complex electronic housings. The technical expertise of the entire team is reflected in the outstanding quality of the products.
Project procurement officer at Thales Alenia
As a company in the defense industry, we need a very diverse portfolio of series parts. Mockel has been the right series production partner for us for a long time. More and more, the team is also convincing us as a prototype manufacturer that quickly achieves convincing results.
Project procurement officer at FN Herstal